Last Updated: Wednesday, 09 November 2016
Heatsink for FPGA #1
MBA23001-X01 is an easy-to-mount heatsink for Kintex-7 FPGA FBG484 package.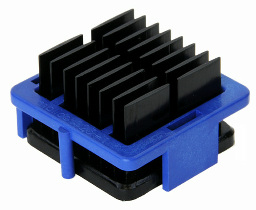 Click to Zoom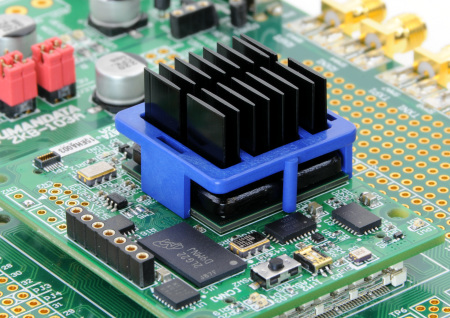 Specifications
Compatible with Kintex-7 FBG484
Thermally conductive interface tape
Fasten by a clip
Manufacturer: Malico Inc.
MBA23001-15W/2.5BU+AT900A
Dimension : 25.7(X) x 27(Y) x 16(H) [mm]
RoHS Compliant
Compatible products
There is no paper document such as user's manual and circuit schematic in the package.
Please download those documents from the link in the documentation section below.
Price and Add-ons
Description
Model
(order code)
List price
(JPY)
Stock Status
Heatsink for FPGA #1
MBA23001-X01
---
[]