Last Updated: Thursday, 07 September 2017
In

PLCC68 series

, all GND (Ground) and VIO (VIOA and VIOB) pins should be connected?

All GND pins are connected together internally?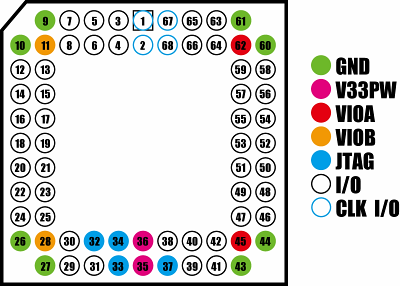 We recommend you to connect all of GND.
Yes, all GND pins are connected on a board. It is difficult to define specific reasons for customers to connect all GND pins externally. We believe that we should make GND more thicker more shorter. (As you know, FPGA devices have many GND pins.)
Basing on current capacity, just one pin for VIOA and VIOB is might enough or not. It depends on your design. We would like leave it up to your discretion.
Contact us
If you have any questions, please feel free to contact us.
---
[kw] 2012-03-08 PLCC68 XP68 AP68
---
[ ]