Last Updated: Friday, 27 March 2015
Xilinx Spartan-3A FTG256 FPGA board

Overview
Xilinx Spartan-3A FTG256 pin High Performance FPGA Board. XCM-014 is simple and easy to use. 3.3V single power supply operation.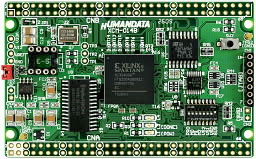 Click to Zoom


Click to Zoom
Block Diagram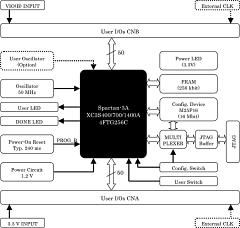 Click to Zoom
Package Contents
Item
Image
Quantity
FPGA board(XCM-014-***)
1
Pin Headers
2
Sockets
2
There is no paper document such as user's manual and circuit schematic in the package.
Please download those documents from the link in the documentation section below.
Price and Add-ons
Description
Model
(order code)
FPGA
List price
(JPY)
Stock Status
Spartan-3A FTG256 FPGA board
XCM-014-400A
XC3S400A-4FTG256C
Spartan-3A FTG256 FPGA board
XCM-014-700A
XC3S700A-4FTG256C
Spartan-3A FTG256 FPGA board
XCM-014-1400A
XC3S1400A-4FTG256C
Universal board for ACM/XCM-0 series
ZKB-054
-
Universal board for ACM/XCM-0 series (Type2)
ZKB-105
-
---
[]